Custom Leather Cricket Kits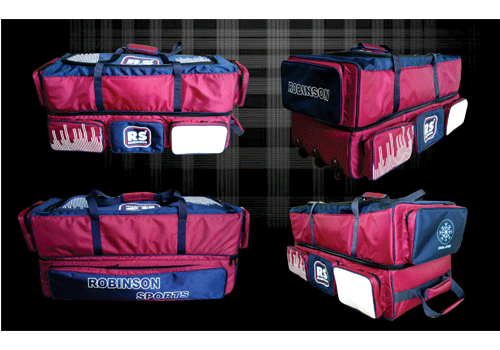 New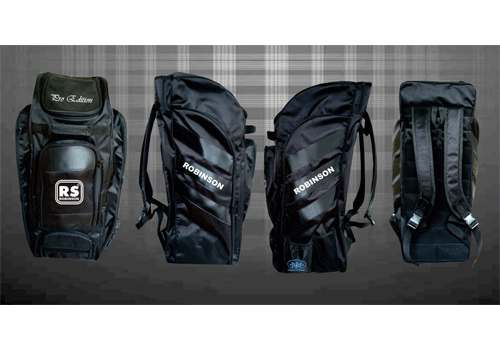 Pro Edition
New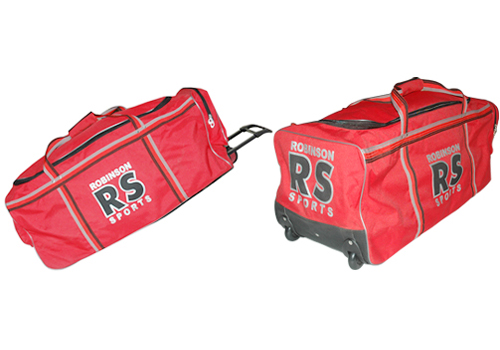 RS BLASTER EXCLUSIVE STROLLER BAGS
New
New for 2006 - 07 Heavy Duty Large Size Holdall with Retractable handle & wheels to meet the requirements of touring professional cricketers, comes with fully laminated waterproof base.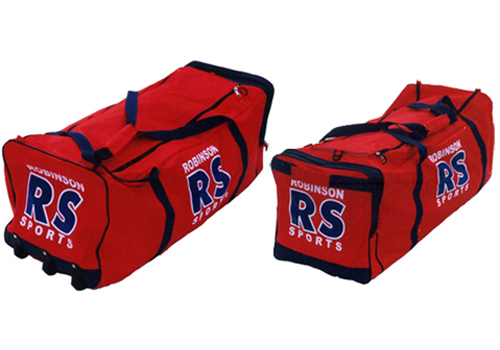 RS THE BLASTER
A bag made from very strong nylon material in very attractive single or multicolored combinations. Outer pockets on both Sides, wheels to drag. 36'x17'x17'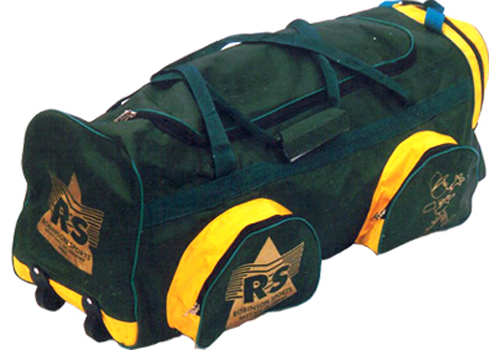 RS RECORDER
An ideal bag in standard size with two outer pockets made of Nylon with wheels size 36'x13'x13'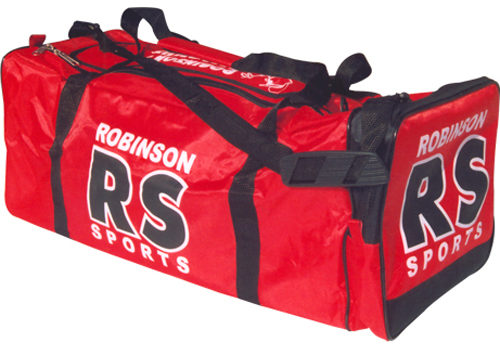 RS RECORDER PERSONAL
A bag made from Nylon cloth in most attractive Colours for individual player with one pocket on the top for the bat and one side pocket, Size 29'x12'x12' with or without wheels.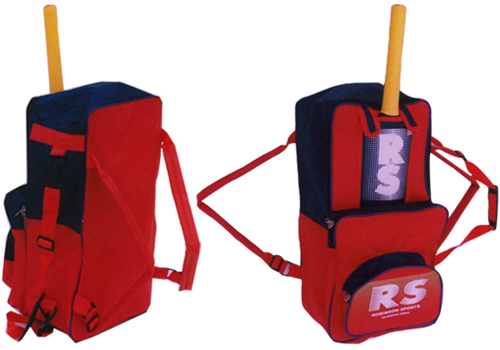 RS DUKE OF WINDSOR INDIVIDUAL
A bag for individual player's use made from heavy duty Nylon in attractive colours. Size : 27" x 12" x 12"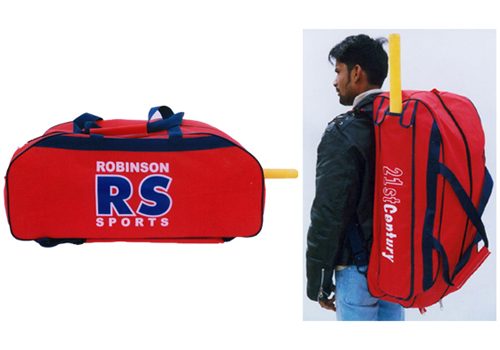 RS 21ST CENTURY
A back pack bag which can accomodate a player's accesories with one outer pocket for bat.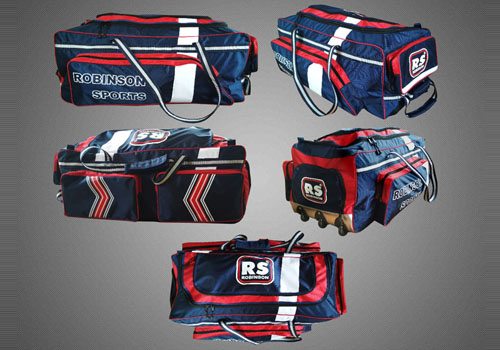 Product Categories
Cricket
Cricket Bats
Inflatable Balls