Wicket Keeping GLoves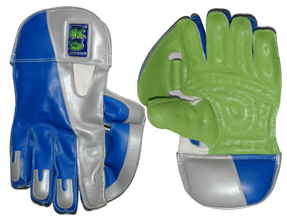 RS Encore
Top Grade Analine Leather Glove specially for the professionals with two/single colour combination, generous sized catching pocket strictly adhering to regulations. Nylon net at back for ventilation.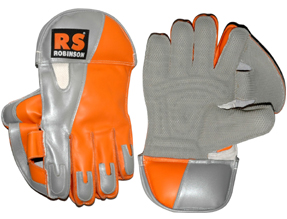 RS The Blaster
An all leather Pair with Special "T: Web dsign to ensure better catching zone, great palm and padding pattern, long cuff.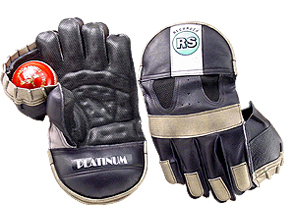 RS Platinum
Premium quality leather gloves with enhanced comfort & protection level, enlarged catching zone, leather tips at the back of the fingers for durability.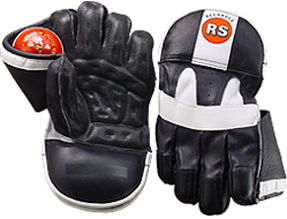 RS Recorder
An ideal pair of all leather with newly designed cuff and Curved palm, Rubber facing with eyelets at back.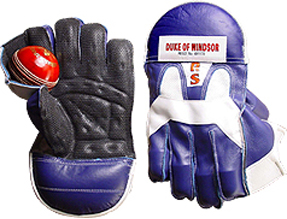 RS Duke of Windsor
An all leather pair nicely padded ensuring good protection and great comfort.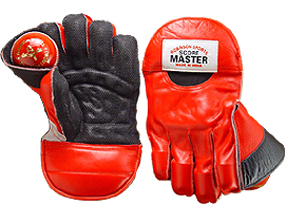 RS Score Master
An all Leather pair with rubber facing curved palms and short cuff.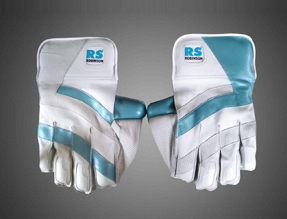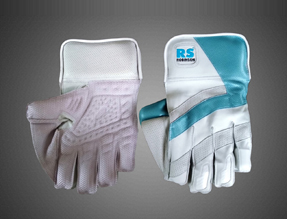 Product Categories
Cricket
Cricket Bats
Inflatable Balls